Bristol City Supporters Club & Trust joined forces with the Robins Foundation & Bristol City Panthers FC in the Parade as part of Bristol Pride
Saturday 9th July 2022 marked the 50th Anniversary of the Bristol Pride Parade which celebrates the LGBTQIA+ community and offers the chance to connect and bring people together. And due to the COVID-19 pandemic, this was the first time Bristol Pride had taken place since 2019.
Robert Parry-Hall; chairman of the Panthers said: "It's fantastic knowing how big the representation is in the City and how far the LGBTQ+ community has come.
Pride is the one time of the year where as LGBTQ+ people we get to be visible and in the majority of the City when we are usually a minoirty. You get to see all members of the community all in one place.
This is why it's so important to be here with the Foundation and the club because it signifies to everyone that Bristol City is truly a club where everyone is welcome."
Bristol City Supporters Club & Trust board member & ally Shahan Miah said: "It's great as always to represent the Supporters Club & Trust, and am proud to have marched alongside the Bristol City Panthers and the Robins Foundation on Pride Day.
Pride is very important as while attitudes and progression have indeed been made, unfortunately there are still injustices in the UK and abroad that are affecting the LGBTQIA+ community, and we all need to keep protesting; whether we're part of that community or an ally; to ensure that they stop.
These events give people the opportunity to come together and celebrate who they are and it's been great to be part of."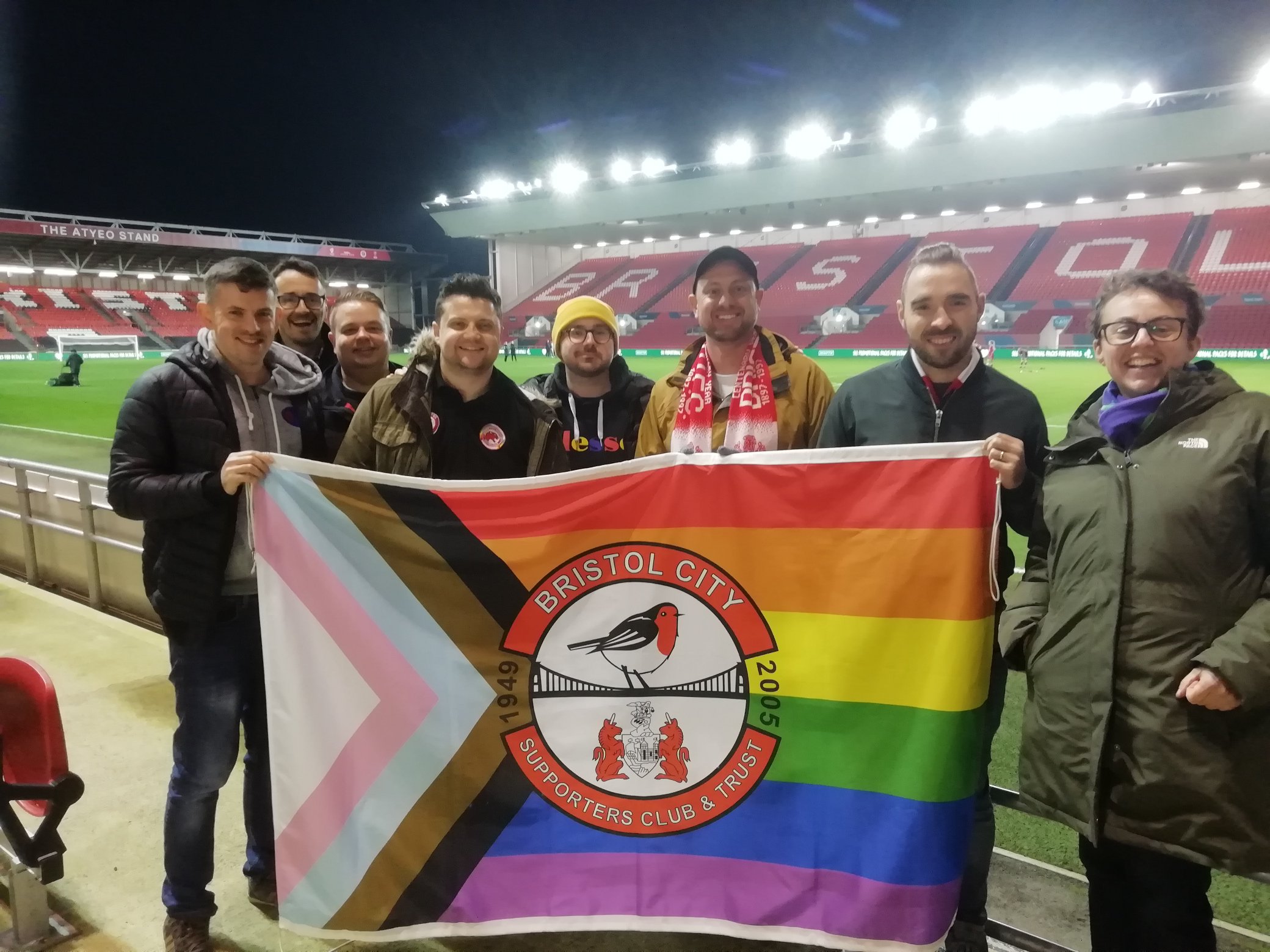 For those not familiar with Bristol City Panthers, they are an LGBTQIA+ friendly football team based in Bristol. Founded in 2000, the club believes in providing everyone with a fun, supportive environment to play football, learn new skills (or sharpen old ones!) and make friends. All players are welcome; whatever their experience, ability, sexuality or gender identity.
They are proudly affiliated with Bristol City FC through Bristol City Robins Foundation. They are one of only two LGBT clubs in the country to have a formal affiliation with an English Football League side! They play in Division 2 of the GFSN (Gay Football Supporters Network) league.
They train every Thursday evening from 8.45 pm at South Bristol Sports Centre (BS14 9EA). Visit www.bristolpanthers.com for more information.
This article is taken from the Bristol City website, which can be read here